Reading Time:
9
minutes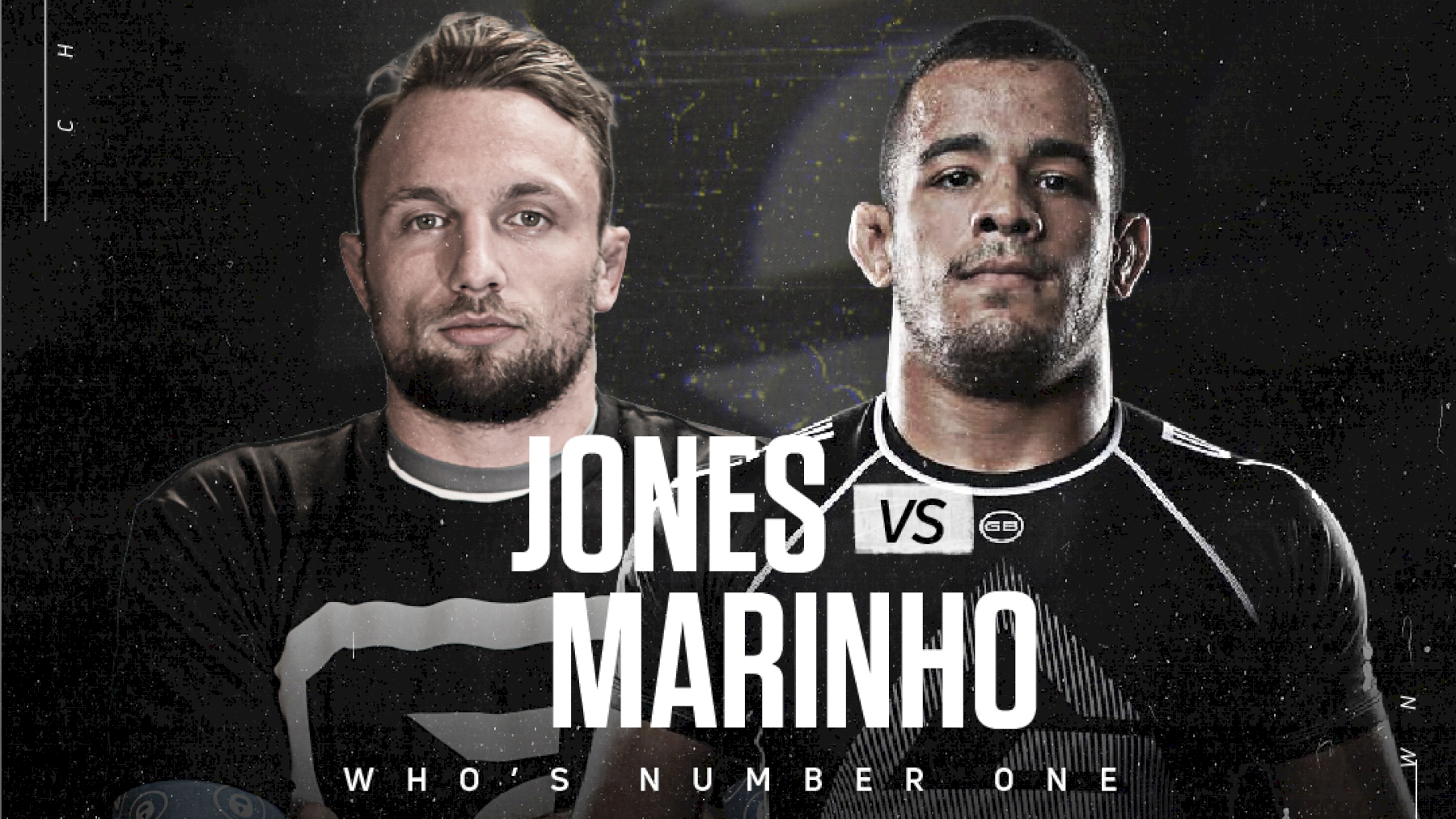 On January 21th Flograppling will be hosting their flagship grappling event Who's Number One.
In the main event, we have Craig Jones and Pedro Marinho competing for the light heavyweight belt.
We also have 8 more matches on the card, I will give my analysis and predictions on all the matches.
Kicking off the card there are 3 free prelim matches that you can watch on YouTube.
The main card will be exclusively streamed on Flograppling, but Flo does upload a lot of WNO matches on their YouTube channel at a later date.
Geno Morelli Vs Kemoy Anderson. Middleweight 185lbs
So back story on Geno Morelli.
Morelli wrestled at Penn State at 165 and 174lbs.
Penn State is one of the biggest wrestling programs in the USA most notably he was a teammate of 3 times national Bo Nickel.
In his senior season in 2017, he was ranked 21st in the country and had a 10-1 record.
Now focusing on MMA and Grappling.
He's 2-0 as an amateur MMA fighter and had quite 2021.
Winning both no-gi worlds and no-gi pan American at blue belt.
Scoring victories over multiple Pedigo Submission Fighting grappling.
In November he competed at the ADCC trials competing at 77kg.
Where he had 2 submission victories and lost his third match.
He also competed at Third Coast Grappling 8: The Underdogs.
He competed in their 16 man tournament being knocked out in the second round by Pat Downey another elite level wrestler.
His opponent is 10th Planet brown belt, Kemoy Anderson. Anderson has competed on Fight to Win multiple times going 4-1, and also competed at Third Coast Grappling 8: The Underdogs.
Losing in the opening round to Black belt no-gi world champion Jeferson Guaresi.
I know there is some belt and experience difference between the two.
But Morelli isn't your typical blue belt, to go out win both worlds and the pan Americans after limited training is very impressive, and submitting two people at the ADCC trials one of whom was a black belt.
I just see Morelli dominating the top position the whole time and possibly snatching up a front headlock finish.
Predication Geno Morelli.
Michael Pixley Vs Cameron Reed. Light Heavyweight 205lbs
We have a rematch from blue belt no-gi worlds between Michael Pixley who got 3rd in his diversion and 1st in the absolute taking on Cameron "Deck Papi" Reed.
The biggest accomplishment I've found for Cameron Reed is an absolute gold medal at NAGA.
Pixley is part of the new generation of high-level wrestlers switching over to BJJ.
In 2019 Pixley was the NCAA diversion 2 184lb champion.
The first match between the two ended with a DQ win for Pixley with only a few seconds left.
But Pixley was up 7-0 on points.
This is going to be a fasted paced match both are extremely athletic.
Especially for their size.
Deck Papi by from looking at his matches at no-gi worlds will probably be cutting weight to make 205lbs.
I'm going to give the edge to Pixley his front headlock game is very high level.
His d'arce choke is extremely strong finishing multiple people with it at no-gi world. 
Predication. Michael Pixley.
Jessica Crane Vs Alexa Yanes. Flyweight 125lbs
In the featured prelim match, we have a women's flyweight match between Jessica Crane and Alexa Yanes.
Crane has fought on the Fight 2 Win and WNO multiple times but has had mixed results going 1-3 in her last WNO super fights.
All the losses from leglocks.
But this was against the highest level of women's grappling.
Losing to Jessa Khan and Danielle Kelly twice.
Crane did have a very serious 2021 IBJJF campaign.
Winning both no-gi worlds and no-gi pans at brown belt, and getting 3rd at worlds in the gi.
She will also be coming up to 125lbs whereas 125lbs is Yanes's natural weight class.
Cranes game is built a lot around strong wrestling and top pressure.
Which she showed off in her match against Lauren Sears.
Her opponent Alexa Yanes is mostly a gi competitor with her biggest accomplishment being a 3rd place finish at the 2021 IBJJF world championship at black belt.
She also has a win at Fight 2 Win in a gi match as well.
As mentioned earlier Yanes is a natural 125lbs, and Crane will be coming up from 115lbs.
There's only one match in reason times to watch of Yanes in no-gi which was her split decision victory over Danielle Kelly at the UFC Fightpass Invitational.
So it's hard to gauge how good her no-gi game is, and I haven't seen it enough.
But I going to take Crane for her experience in the ruleset and her advantage in the stand-up.
Prediction: Jessica Crane.
Estevan Martinez Vs Mikey Musumeci. Bantamweight 135lbs Title Match
Originally Jon Calestine was meant to take Estevan Martinez.
But he got injured and in steps the champion Mikey Musumeci on less than 2-week notice.
The Giant Slayer Martinez had an extremely impressive 2021 winning gold at both worlds and pans in no-gi at black belt.
He also managed to score four wins at the ADCC trials losing out to the winner Cole Abate.
I highly recommend you go watch Martinez, always high paced and a lot of diving blitz passing.
He never takes his foot off the gas.
He has fought on WNO before against Damian Anderson but Anderson was a couple of weight classes bigger than Martinez.
Mikey will be a lot closer to his size.
The champion Mikey Musumeci is the most successful American grappler in history with 4 world championships in the gi at black and 1 no-gi.
He stands head and shoulders above the rest of the competition.
In 2021 Mikey became something of a leglock specialist showing off his own Mikey Lock against Richard Alarcon at WNO 10 which was for the bantamweight belt.
It's going to be difficult to leglock Martinez as he's under 5 feet tall and is always moving.
Trying to dive over peoples guard and attack upper body submissions.
I'll be interested to see how Mikey tries to sweep Martinez as I don't see Mikey trying to wrestle with Martinez.
So far the only person able to beat Mikey in a super fight was Gabriel Sousa who beat Mikey via north-south choke at the WNO Championship.
But Mikey later stated that he likely had covid during the bout.
Which he said made him very ill for the next month.
But he's healthy now which he showed at his latest world champion performance.
At these smaller weight classes, I don't see anyone giving Mikey any issues.
His game is just too high level.
His guard is rarely passed at all, and I don't think Martinez will be able to pass it, and Martinez isn't much of a leg locker either.
Predication. Mikey Musumeci.
Jacob Couch vs David Garmo. Light Heavyweight 205lbs
David Garmo is stepping in for his injured teammate Haisam Rida to take on The Hillbilly Hammer Jacob Couch.
Couch had a breakthrough year in 2021 and has been extremely popular since the middle of 2020.
After being featured on FLOGrapplings documentary called 'Daisy Fresh'
Winning gold at no-gi worlds in his weight class and 3rd in the absolute.
Also coming 2nd his division and 3rd in the absolute of the no-gi pans as well.
At the WNO Championship, he went 2-2 submitting favourite Roberto Jimenez and taking 3rd against William Tackett.
At the ADCC trials, he went 6-1 coming in third place.
Having 7 matches in one division shows how stacked it was.
With well over 100 competitors in the division
His only loss was to the winner Giancarlo Bodoni
He also scored 4 submission victories.
In his last time out at WNO scored a straight arm lock finish over Hunter Colvin.
Couch is extremely dangerous with heel hooks are his bread and butter but he can finish you from anywhere.
With the majority of his matches not going the distance.
Garmo will be giving up some size to Couch as he typically competes around 185lbs no matter what tournament or super fight he's doing.
He's fought once of WNO before losing to Couch's teammate Andrew Wiltse via rear-naked choke.
He was also in the 88kg division for the ADCC trials same as Couch.
Going 3-1 losing to Sean Yadimarco in his fourth match.
Garmo's strongest submissions are guillotines and kneebar. 
But as of late he has been using his front headlock game a lot more. 
There will be at least a 10-pound difference between Couch and Garmo, and Couch will have the submission advantage as well.
It's certainly going to be an interesting match.
But I think the size difference is going to be much for Garmo.
Predication. Jacob Couch.
Brianna Ste-Marie Vs Amanda "Tubby" Alequin. Flyweight 125 lbs
In a number contender match to see who takes on the champion Ffion Davies. We have a fresh black belt Brianna Ste-Marie taking on Amanda Tubby Alequin.
Ste-Marie was one of the 2021 breakthrough grapplers She won Eddie Bravo's Medusa 1.
She got 1st at no-gi worlds in her division and 3rd in the absolute at brown, and she won via submission against Bri Robertson at the last WNO.
Back in November, she won her division at the ADCC trials.
But it didn't get her a place at ADCC 2022.
She'll have to win the 2nd North American trials to get her place.
She has an old school pressure heavy game.
Strong top game and strong close guard.
Her opponent Tubby Alequin recently competed at the WNO Championship in the 115 lb division. Going 2-2, with two leglock victories over Jessa Khan and Alex Nguyen.
Her biggest accomplishment came a few years ago in 2016 winning no-gi worlds at black belt.
She also won the ADCC trials in 2015.
This match could go either way both women bring a strong skill set to the match.
Alequin has the experience edge being a black belt for over 5 years, and Ste-Marie just getting her black belt.
I'm going to pick the up and coming Ste-Marie, she was absolutely on fire in 2021 winning almost all of her matches in no-gi.
She looks ready to start smashing it at black belt.
Predication. Brianna Ste-Marie.
ALSO READ: BJJ Gi Buyers Guide | All You Need To Know
Nick Rodriguez vs Elder Cruz. Heavyweight 205 + lbs
In the featured bout, we have two strong wrestlers in Nick Rodriguez and Elder Cruz.
Cruz had a stand out year in 2021.
Winning double gold at no-gi worlds at brown belt, closing out the absolute with his teammate Jansen Gomes.
Cruz also came in second at the ADCC trials and showed off his strong wrestling game.
This will be Cruz's second time on WNO beating long time rival Jacob Couch by decision.
Important to note Cruz competes at IBJJF heavyweight which is no-gi in 202lbs.
Rodriguez when he last fought on WNO weighed in at 238lbs.
So it wouldn't surprise me if we see a 30 lb weight gap.
Rodriguez isn't much of a competitor on the IBJJF scene mostly doing super fights.
In 2021 he fought on WNO beating Yuri Simoes via decision, after using a strong bodylock pass throughout the match.
He fought on Fury Grappling 3 beating Bellator fight Steve Mowry.
Most notably Rodriguez got 2nd in the over 99 kg division at ADCC 2019, and he's been invited back to do ADCC 2022.
Both always start wrestling, and won't pull guard in any of their matches.
But with the size difference, it will be interesting to see if Cruz elects to wrestle with Rodriguez.
We almost never see either of these two on their back.
So I think a majority of the match will be contested on the feet, and a lot of scrambles once they hit the mat.
This is going to be Elders hardest test to date, he does do a lot of absolutes in the IBJJF but I don't think he's fought any like Rodriguez.
He's the most naturally gifted BJJ competitor, and he brings an intensity that most people can't deal with.
Prediction: Nick Rodriguez.
Tye Ruotolo vs Levi Jones-Leary. Welterweight 170lbs Title Match
In the co-main event, we have the WNO middleweight champion stepping down to welterweight to take on 1-0 Levi Jones-Leary.
Ruotolo is 6-1 on the WNO stage submitting Dante Leon, Johnny Tama and Kody Steele.
He won his middleweight belt at the WNO championship beating Mica Galvao in the final by referee decision in a cagey uncharacteristic performance.
Ruotolo also recently got his black belt after winning worlds in the GI in December 2021.
Submitting his twin brother Kade in the final.
Jones-Leary is something of a gi player with even in 2021 a majority of his matches was in the gi.
With his last major no-gi medal being at purple belt in 2016 at no gi pans
But he came back to the no gi at no-gi worlds 2021 losing in the first round to Hugo Marques.
Then he went on to upset Oliver Taza at WNO 10 winning by decision.
Known for his inversion and back takes, It's going to be hard to berimbolo Ruotolo as he never stops moving, and his use of the leg pinning guard passing methods.
This really is the match of the unstoppable force in Tye and the immovable object in Levi.
Tye has the ability to never let up on the pace and focus his way through people guards, and Levi always has a way to get his guard back and then to immediately go on the offensive.
I'm going to pick Tye for the win because he hasn't lost at welterweight for over 2 years and that was to Dante Leon who went on to submit in the rematch.
But it could go a number of way.
Predication. Tye Ruotolo.
Craig Jones vs Pedro Marinho. Light Heavyweight 205lbs Title Match
Presently 4-0 on the WNO Craig Jones takes 2021 no-gi double gold world champion Pedro Marinho.
The Rookie black belt Pedro Marinho was extremely active in 2021 and finished the year off with a double world championship run.
The guillotine specialist is very good at using the front headlock to control the match.
But Jones is an extremely hard opponent to hold down and control.
In one of his latest instructional, he details his front headlock escapes, and what he taught to the UFC featherweight champion Alexander Volkanovski when he fought Brian Ortega.
The Aussie grappler only had 5 matches in 2021 losing his last one to Sean Brady in a very dull inactive match.
Where there wasn't much to score.
The match was also held in Brady's hometown so I say it can be disregarded.
In a recent WNO podcast, Jones stated we will no longer be pulling guard and will be wrestling in all his matches now.
It will be interesting to see how he deals with such a stocky and compact man like Marinho.
It would seem difficult to get an entry on someone so explosive.
The biggest difference between these two is the type of competition they do with Jones doing more super fights and Marinho doing more IBJJF events.
As far I'm aware Pedro hasn't done any 15-minute matches.
Jones has done multiple longer matches at WNO and Polaris
So will see if it changes his normally very aggressive game plan.
The odds have Craig as a massive favourite and I will agree with them.
Jones looked unbeatable last year.
Almost everyone who tried to engage with him got submitted, and I don't see Marinho playing a passive game with Craig.
Predication. Craig Jones.
ALSO READ: [EXPLAINED] 8 Ways Punching Bags Help You
I'm a Purple Belt in Brazilian Jiu-Jitsu and I write about the latest in all things martial arts.