Reading Time:
6
minutes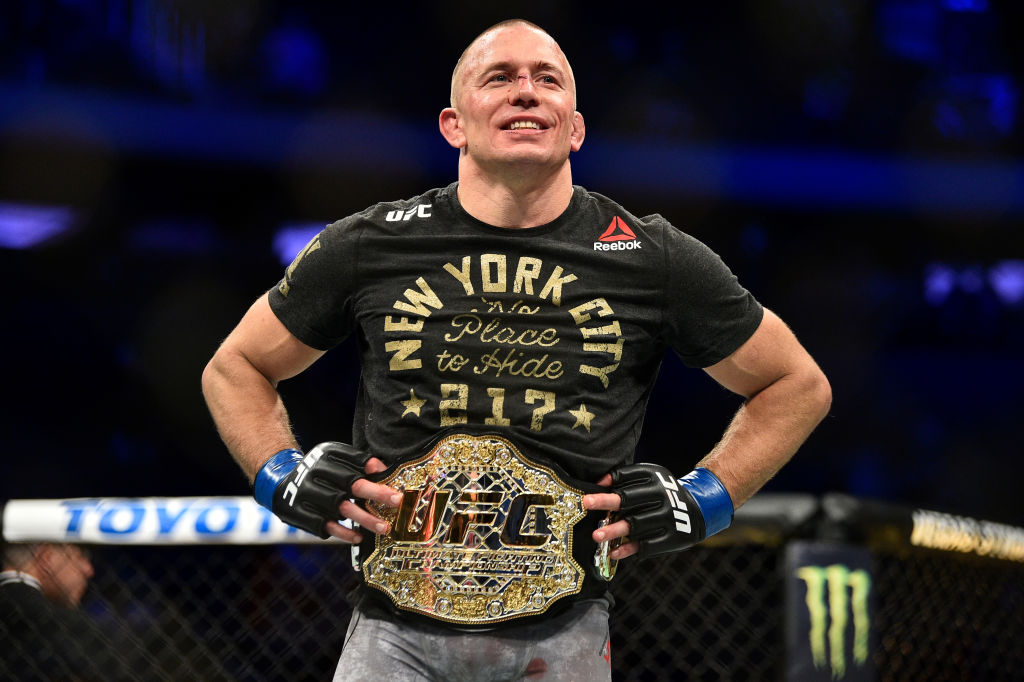 MMA is one of the fastest-growing sports in the world.
It has gone from almost illegal in the western world to being televised on some of the biggest TV networks in the world, in just two decades and is becoming more and more popular each coming year.
With this newfound popularity, the sport is getting more and more participation and MMA gyms popping up in most cities throughout the world.
A lot of people are asking how long does it take to become a professional MMA fighter?
In this article, I will be going through how to become a professional MMA fighter.
ALSO READ: [EXPLAINED] How To Get Your BJJ Blue Belt Faster
Difference Between Professional And Amateur MMA Fighters
There isn't a massive difference really.
The biggest being pro fighters get paid and amateur fighters don't.
Being paid varies massively which I'll get into later in the article.
If you making your pro debut and you are not a known name from another martial art or an IMMAF world champion, you probably make a few hundred dollars or a cut of ticket sales for your pro debut.
Going all the way through to the major promotions, you can make six figures per fight and more in sponsorships.
Another difference is how your record is kept.
You have your amateur record, for example, it could be 9-1 but when you turn pro it starts again 0-0.
Typically not much emphasis is put on fighters' amateur records.
It's rarely brought if you're undefeated as a pro you are considered undefeated regardless of your amateur record.
ALSO READ: [EXPLAINED] 9 Best Martial Arts For Close Combat
Difference Between Professional And Full Time MMA Fighters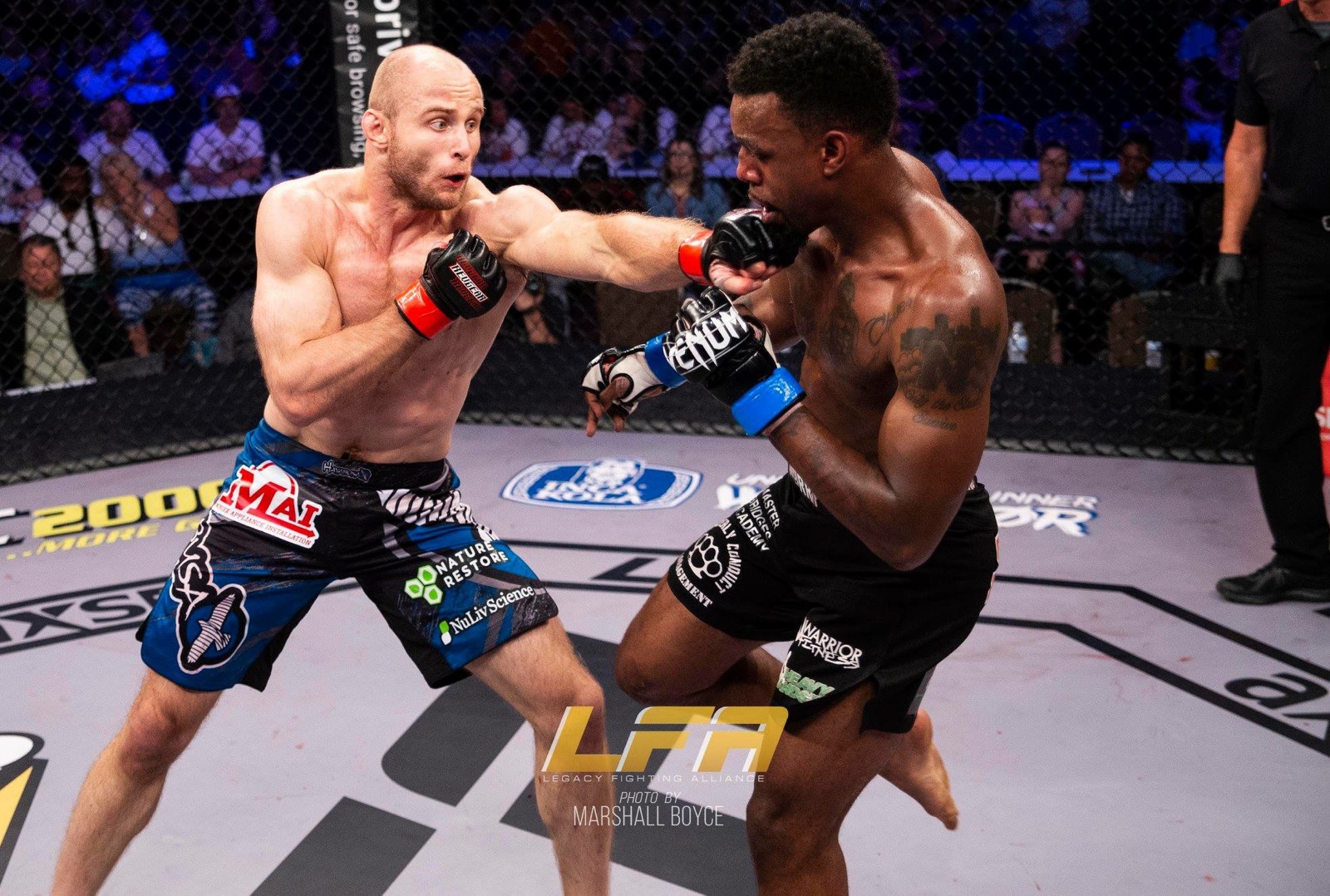 It does sound a little bit misleading being a professional MMA fighter but still needing a job to support your training.
There aren't a lot of other sports where lots of pro athletes have to work other jobs.
Compared to football in the UK wherein the fourth division of UK football the average player is earning £114 thousand per year in their contract alone.
I'd say less than 5% of pro-MMA fighters are making six figures per year in their fight contract.
They have to fight as well to make that money almost none of them get a salary.
Another benefit of a full-time MMA fighter is having access to things that will improve their training.
Traveling to different gyms, hiring additional coaches for strength, conditioning, nutrition, and diet.
A lot of these things are out of reach of a pro-MMA fighter on the regional scene only a couple of fights in their pro career.
Many low-level fighters are reliant on the generosity of their coaches, friends, and family. In the hopes of making enough money to support themselves.
ALSO READ: [EXPLAINED] 5 Best Martial Arts For Tall Skinny Guys
When To Go From Amateur To Professional
Technically speaking if you don't have an amateur fight before turning professional, it will be hard to find an MMA gym that supports your decision to do that.
As you don't want to pick up early losses on your MMA pro record, because that will scare away bigger promotions even if you improve.
For example, if you lose your first 5 fights, then go on to win your next 10 you will have a 10-5 record.
A fighter who's 7-1 will have a much higher chance to be signed by a major promotion like UFC or Bellator.
A far less impressive streak but a more marketable record.
The new generation of fighters, the ones who only turned pro in the last few years, all have amateur fights before turning pro.
Even the guy's coming over from other martial arts for example Kody Steele who is a top 10 in no-gi grappling at 170lbs still had two amateur fights before turning pro.
Now some of these athletes coming over from martial arts are going straight to pro but understand they are some of the best in the world in their disciplines.
Marcus Buchecha Almeida did turn pro in ONE FC but he's among the pound for pound greats in Brazilian Jiu-Jitsu and multiple-time world champion
If we are talking about people, strictly focused on MMA typically they have at least 4 amateur fights before turning pro, some having more than 10.
It's really between the fighter and their coaches.
If they feel ready and their coaches feel they're ready there's no reason why they can't go professional.
The journey is different for everybody so people pick skills really quickly and have a natural talent for MMA.
Fighters like Khamzat Chimaev come to mine, yes, he does have decades of wrestling experience from one of the hotbeds of wrestling in Chechnya, he took to striking very quickly as seen in his last fight against Gilbert Burns.
Other fighters take years to hit their true potential and spend years in the amateur ranks.
So from walking into the gym to making your professional debut, it could be anywhere from 18 months to 3 years for fighters serious about their MMA career.
So people are having their first MMA with less than 1-year of experience.
Then go on to have 4 or 5 fights in their first year.
It's gonna be different for everyone.
ALSO READ: BJJ Gi Buyers Guide | All You Need To Know
How To Become A Full-Time MMA Fighter
The goal for all fighters is to be able to make enough money to fund their whole MMA career and hopefully be able to fund part of their retirement.
As the career of an MMA fighter is short and typically many are done by the age of 40 or younger.
Find A Decent Regional Promotion
Promotions that are one step below the major promotions, for example, Cage Warriors in the UK, Ares FC in France, Brave CF in the Middle East, and LFA in the US.
Most of them aren't paying enough for fighters to go full time and are just there as a stepping stone for fighters to get some experience before going to the big promotions.
In LFA which is where a lot of UFC talent fight before they sign with the UFC make $1000 to show and $1000 to win in the LFA.
Promotions like Ares FC are popping up and are trying to be the major promotion for Europe and Africa.
They are paying fighters more, with some fighters getting similar levels to the UFC base pay of 12k to fight and 12k to show.
Furthermore being on bigger promotions with more viewers will lead to bigger sponsorships.
Sponsorships
The other main way fighters make enough money to go full time is by getting sponsored and this can vary massively.
At the beginning of your career, you might get a fight gear brand to sponsor you with all your equipment and clothing.
For example, a company like Hayabusa fight wear might sponsor a regional MMA fighter with fight shorts, gloves, shin guards, and whatever else they make.
Other companies may pay you a set fee per fight and in return, you have their logo on your fight wear possibly do some social media posts and visit the sponsor's location.
At the regional level, you are likely to have to seek out sponsorship yourself or have your manager do it, and typically it will be from small businesses that operate in your town that want to get behind a homegrown fighter.
Then it scales up depending on your success in the sport.
If you are a character with a big presence in the MMA community like a Paddy Pimblett or Sean O'Malley.
Those are two fighters who are far more popular in comparison to other fighters around their level and ranking.
Will be making far more money than most MMA fighters.
Like everything in business the more marketable you are and the more people who know your name will lead to bigger paydays both in sponsorships and contracts.
Also, some sponsors are paying fighters a monthly salary this can ranch from a few hundred dollars to a few thousand dollars a month.
This is typically for fighters a bit more well-known and who fight in major promotions.
ALSO READ: [EXPLAINED] 6 Best Martial Arts Used in MMA
Conclusion
Everyone's journey in MMA is going to be different.
For the majority of fighters you'll be grinding away for years improving your skillset, taking fights when you're ready, and slowly getting your name out there.
Others come to sport and have immediate success.
Just put the work in, and win some entertaining fights, and hopefully you'll be able to turn MMA into your career.
ALSO READ: Boxing Gloves Buyers Guide | All You Need To Know
I'm a Purple Belt in Brazilian Jiu-Jitsu and I write about the latest in all things martial arts.